Encouraging innovative thinking is the key to higher productivity at a workplace. Having a fun and spontaneous team is what any company is looking for these days. All work and no play can hardly be beneficial for your business, let alone for the well being of your employees.
As an employer, you must ask yourself from time to time what you could do differently to continue to make the workplace a much more positive and a healthier working environment. There are bigger challenges that come up due to the Pandemic when everyone has to resort to working from home.
No matter how much employees and employers try to make it fun, working from home can quickly become an extremely mundane and demotivating environment to work in.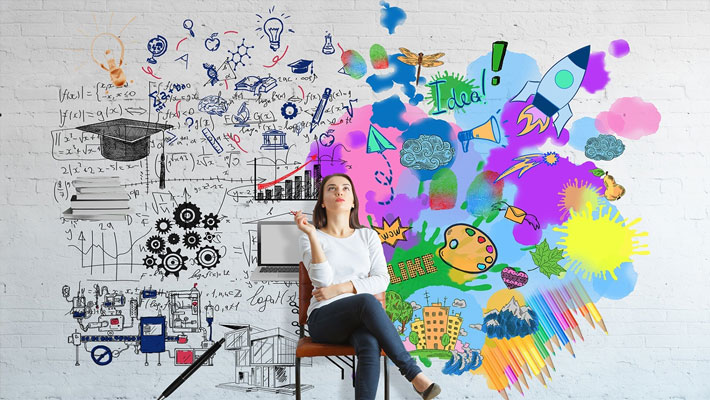 How do you make sure your employees are always on top of their game?
Engaging with your employees means investing in a stable relationship with them. The more they feel safer and listened to, the better they will perform their tasks, a valuable feeling is what any employee needs to feel and that they are a great asset to the team. Creativity is an important component of problem-solving. It is one of the main aspects that employers look for when recruiting. Many companies have various ways to engage with their employees, it could be coffee breaks or five minutes chat meetings, rewards & recognitions & so on. However, new challenges need newer solutions.
How recreational activities improve employee motivation?
Be it Art, Dance, music or even sports, everyone possesses some recreational interests. Indulging in these hobbies not just de-stresses a person but also elevates their overall enthusiasm. There are a whole lot of reasons why employers should enable their employees to take up more recreational activities. Here's why:
Improve creativity: it is said; " Creativity is intelligence having fun." One can learn or improve a thing or two from being in a creative atmosphere, however, most of the time they don't get a chance or opportunity to practice the same due to the added work pressure or the lack of resources, etc. An organization that offers such options directly to employees will not only enhance the employee's talents but also provide a feeling of belonging to the company & hence improve the overall employee productivity.
Motivating: When one takes part in their favorite activity , they tend to feel rejuvenated. Doing something you love allows you to feel confident about yourself. Feeling enthusiastic about it, means positive action towards the company's reputation and reaching goals.
Fluent thinking: Any recreational activity, gives you time to come back to your work with better innovative ideas. A different mindset is what you need after long hours of work.
Refreshing: One may decide to take a yoga class to relax. We can all agree that sitting for hours is not healthy. Taking a break to relax your muscles and stretch a bit is just as important as getting your work done.
Reduce stress: Stress can cause a lot of tension, irritability, and negative behavior. With high stress levels, soon you will experience a drop in morale and not before long, employees can start to look for more rewarding opportunities leading to higher attrition rates. This is why creative activities can help employees recuperate and wash away their troubles so they can return to work with a positive mindset.
Stimulate creativity: Allow your brain to turn business ideas into creative reality.
We at Persius have introduced a new program, where your employees can take some time off from their busy schedules to unwind a little bit. In this program, there are a number of Recreational courses your employees can participate in, such as; art, painting, music, dance, instrumental, fitness & many more. With the option of individual or group sessions, the employees can take part in interactive classes with our Trainers to hone their skills and get a change of pace. These interactive workshops not only provide customized content to learners but provide improved learning due to the better information interchange.
Besides the online workshops, learners/users can also take part in competitions or hold online events as well. Users can even decide on competing with other users or host their own competitions.
From the comfort of their desks or offices, one can learn a new thing or two. Refresh your mind from your complicated tasks and boost your energy by much needed avocation with Persius Creative Course Platform.